Unity
Trending
Kids Learn English ABC – 1100 Ratings and 70K Downloads!
Description
This app is loved by many people, please check the screenshot below:

And See the ratings and the comments: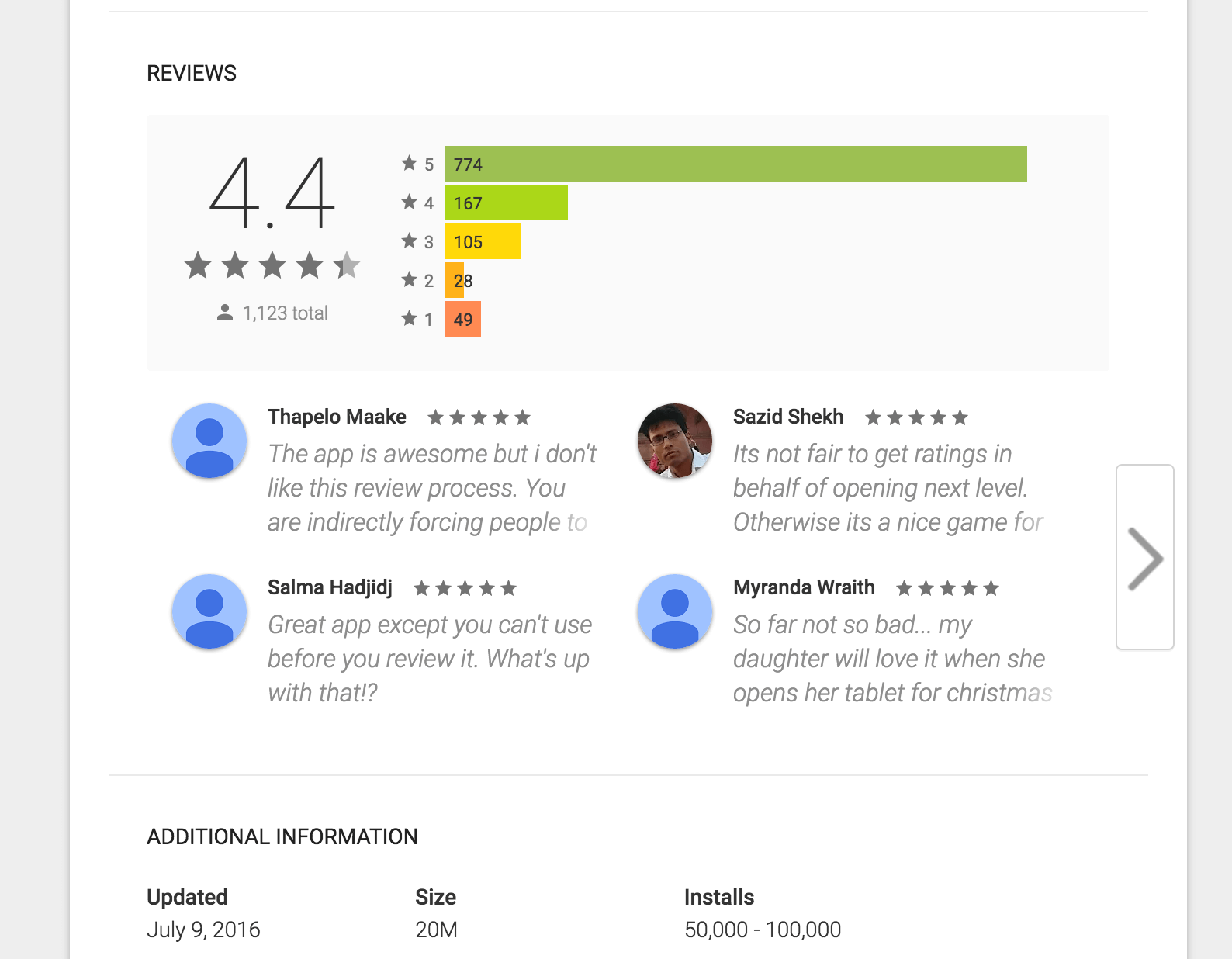 It brings solid of $15 per day at this moment.
High User Retention! about 40% who downloads the game will stay in the game!
* ADMOB INTEGRATED! In this app, there are about 20 different pages that kids can learn and understand English. This app is VERY DYNAMIC and will not bore kids! This Application is regarding Kids Education. The most complete app for kids to learn English: It is really easy to reskin. All you need to do is to change the mp3 and the pictures.
Features
1. Read
2. Writing
3. Learning Pattern
4. Find the Correct Image
5. Puzzle Game
6. Quiz