Unity
Magic Jigsaw (Top Classic Game)
Description
Jigsaw Puzzles is a jigsaw game with over 2000 beautiful pictures in a wide variety of categories. This premium quality app is the perfect choice for lovers of jigsaw puzzles.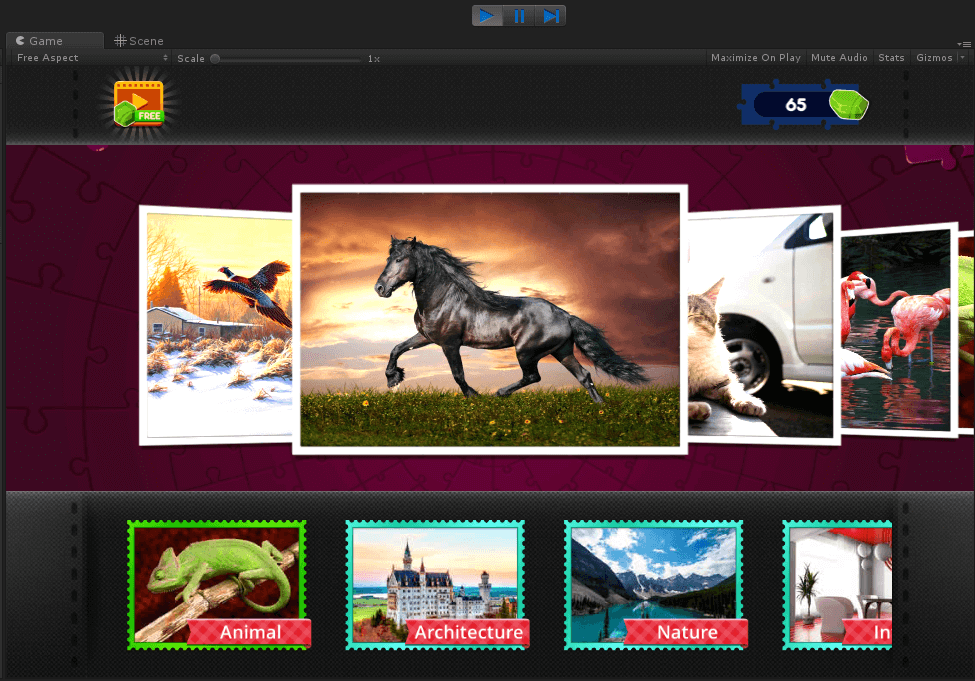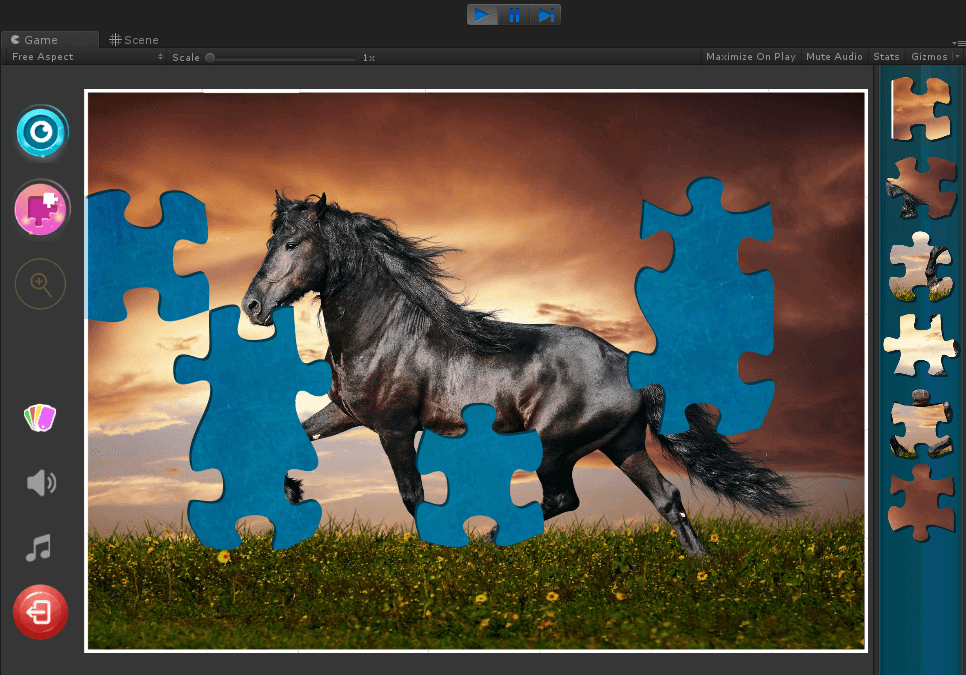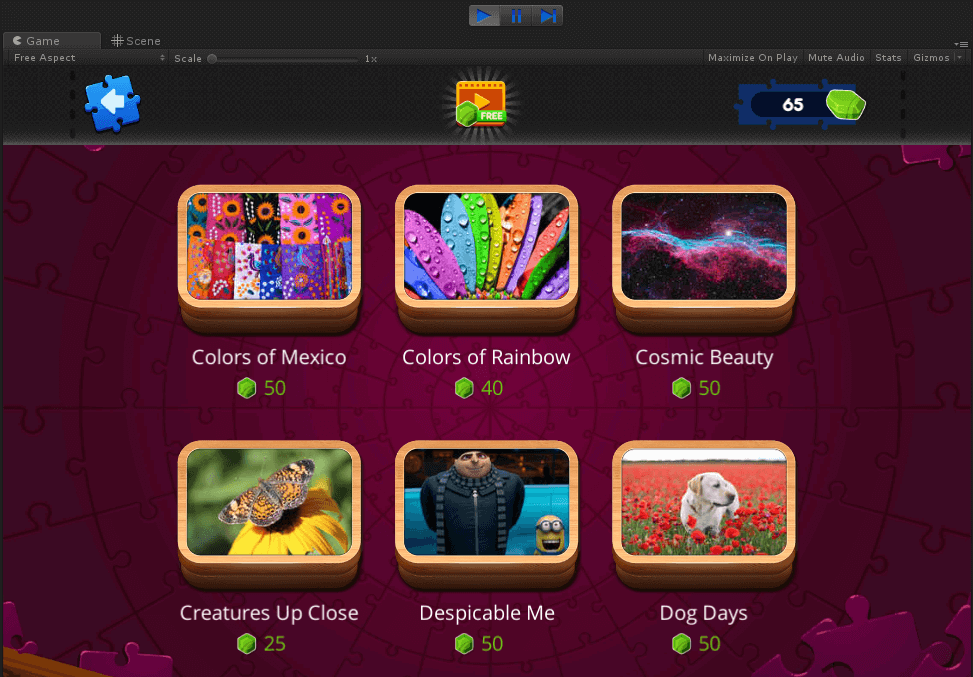 Features
Over 2000 beautiful, Full HD photographs, in more than 200 different packs!
New puzzle packs added regularly!
5 difficulty settings: Up to 280 pieces!
Every puzzle is unique: Different piece shapes every time!
Saves all puzzles in progress, so you can work on several at the same time.
1080p HD Graphics.
Share your winning screenshot to many social networks.
Easy to reskin, add more packs.
Free to use the packs stored in our server, or you can use your own server.
Free tool to check if all images in the server are still live or not, or if they have the correct image size.
In-app purchase to buy rubies and remove ads.
Admob integrated (interstitial, rewarded video).
Support multiple screen sizes.
Unity 2018.3.14 or higher.
Version logs
Version 2.6: Fix a minor bug.
Version 2.5: Upgrade to Unity 2018.3.14
Version 2.4: Fix bug: Architecture pack is using Animal pack.
Version 2.3: Fix a bug relating to Android Pie.
Version 2.2: Fix some warnings.
Version 2.1: Fix bugs: Weird behavior when playing a 140 piece puzzle downloaded from the shop.
Version 2.0: Upgrade project to Unity 2018.2.4